Invoice Factoring
Home | Credit Cards | Loans | Insurance | Debt Solutions | PPI | Bank Accounts | Financial Information
Business Finance | Invoice Factoring | Invoice Discounting | Asset Finance | Trade Finance
If you already have invoice factoring, but you are no longer under contract then we can help you to find a better deal. We work with all the major invoice finance companies and can find a solution for most companies in pretty much any industry. Simply phone us on 01206 793 753 and we will be happy to help you.
What is Factoring?
Invoice factoring is a great way to take the hassle out of credit control and improve your cash flow. A factoring facility is a service in which the finance company or bank pay you your invoices within 24 – 48 hours of issuing them. This as you can imagine helps cash flow considerably, especially for businesses that have late payers or are required to make a large outlay before they can provide their products or services.
The invoice factoring company then take on the responsibility of chasing the payment of all the invoices being factored. This therefore saves you time to concentrate your efforts on other more productive activities within your business.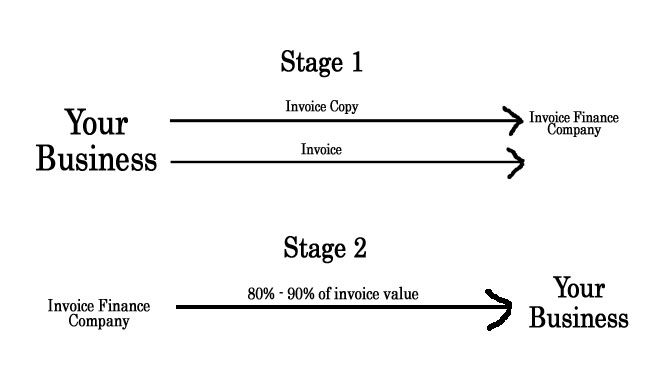 Contracts
Most invoice factoring services require you to enter into a contract of one sort or another, but shorter contracts can often be negotiated. The reason invoice factoring companies like to tie you into a contract is because to setup the facility can take some time to do and endures certain fixed costs.
Service Fee
The service fee is based on the monthly turnover of your company and is the main fee for using the service. It is charged monthly.
There is often a minimum fee for using the service, which basically means that if your turnover falls below a certain level you still have to pay the minimum fee required. Although no minimum fee services are now quite common.
Refactoring Charge
This is a charge that is made for debts that take a long time to collect. Often three months is the limit that is set before a refactoring charge is incurred.
Set Up Fee
Sometimes an invoice finance company will charge a setup fee although this is less common these days. To avoid charging you a setup fee they will usually require you to sign up to a minimum contract length.
Survey Fee
When the finance company setup the facility for you they will do a survey of your company and the invoices you have issued. Sometimes the cost of doing this is passed on via a survey fee.
Termination Fee
You will more than likely be tied into a contract of some description and if you leave the contract early their will probably be a termination fee.
Spot Factoring
Some companies do not need or want to factor all of their invoices. In these circumstances there is spot factoring which enables businesses to factor just certain invoices. This service is known as spot factoring or selective factoring.
Confidential Service
Many companies do not want their clients to know they use a factoring company and therefore require a confidential service where by the personnel managing your credit control give the impression they are working in house.
Advantages
There are two main advantages. It can help you to improve cash flow considerably and save you wasting time chasing unpaid invoices and managing the whole credit control side of your business. It is also a finance option which grows with your business, as it is linked to how much you invoice. Loans and overdrafts are fixed amounts which can be extended, but tend to be much more rigid.
Disadvantages
It will lower your profit margins as the service does endure costs. Also many would rather manage their own credit control as they feel they can do this more successfully themselves. When looking around for this type of service it would be wise to get an overview of the process involved in the credit control facility, as this can give you an insight into how good they will be at performing this role. Some companies are better than others.